Brett Ferdock/CNN Underscored
Want more deals? Visit CNN Underscored's Guide to Amazon Prime Day for wall-to-wall coverage of the best discounts to be found during this massive sale.
All year long, we research and test products so we can help you buy the things you need and get the most for your money. When Amazon Prime Day rolls around, the staff here at CNN Underscored keeps a careful eye out for price cuts on the very best things we've tested, making sure you get great deals you can feel good about long after the sale banners have come down.
And for a guide to all the best Prime Day deals, we've got you covered too, with dozens of new deals posting all through the day.
A luxury drip coffee maker for enthusiasts and the design-obsessed
The beautifully designed Technivorm Moccamaster turns out a pot of perfectly brewed coffee, with precise control over temperature for a great cup every time. It's ultra-fast, too, and at 30% off its a solid deal.
Read the review
Best cold brew coffee maker for travel
The all-plastic Takeya Cold Brew Iced Coffee Maker turns out 1.8 liters of fantastic cold brew, and it's the lightest, easiest model to throw in a weekend bag without fear of breakage for on-the-go brewing for a group.
Read the review
Best drip coffee maker overall
The Braun KF6050WH BrewSense Drip Coffee Maker produced consistently delicious cups of coffee, brewed efficiently and cleanly, from sleek, relatively compact hardware that is turnkey to operate, and all for a reasonable price. It's now 20% off for Prime Day.
Read the review
Best espresso machine for beginning coffee hobbyists
Save 5% for Prime Day on the Gaggia Classic Pro, beloved by coffee enthusiasts. It doesn't have as many automatic features as some more modern machines, but there's no better machine for learning barista skills.
Read the review
Best super automatic espresso machine
The Philips 3200 does everything for you at the touch of a button, from grinding to milk steaming. It's always ready to serve up a quality espresso, latte or cappuccino, and it's 44% off for Prime Day, along with an extra water filter.
Read the review
Best single-serve coffee maker overall
The Breville-Nespresso VertuoPlus, which uses pods that deliver both espresso and "regular" coffee, could simply not be beat for its convenience. A snap to use, it contains a detached 60-ounce water reservoir so you don't have to refill it with each use.
Read the review
Best affordable linen sheets
In our testing, these Simple & Opulence sheets held their own in comfort and design, with a soft feel out of the box and lovely satin-stitched piping along the edge of the top sheet. The queen-size sheet set is now 20% off for Prime Day.
Read the review
Best pillow overall
The Eden pillow from Coop Home Goods is supportive and plush, and lets you adjust its fill to accommodate your preferences for height and firmness, making it the best, most versatile pillow we tested.
Read the review
The best luxury robot vacuum and mop combo
The Ecovacs Deebot X1 Omni offers the best hands-off cleaning experience of any hybrid robot we tested. With fast and accurate mapping it won't mop your carpeting. The cleaning station empties the robot's dustbin, cleans its mop and refills the water tank. At $500 off for Prime Day, it's a great deal if you're interested in a next-generation smart cleaning experience.
Read the review
Best affordable robot vacuum
The Eufy 11s may not be smart, but its brute force approach covered our test area almost as well as the connected robots, plus it's quiet, it's slim enough to reach under most furniture and it does a great job cleaning.
Read the review
Best robot vacuum for pet hair
The budget-friendly iLife V3S Pro — an even better deal at 28% off for Prime Day — uses a suction tube like a traditional vacuum cleaner rather than the roller brushes employed by other robot vacuums, and does a better job picking up pet hair without clogging.
Best handheld vacuum cleaner overall
Easiest to charge, empty and use, this handheld vacuum from trusted Black+Decker comes with a large-capacity canister and convenient built-in attachments, perfect for any small cleanup. And it's 33% off for Prime Day.
Read the review
A great advanced robot mop for Roomba owners
iRobot's advanced Braava Jet m6 adds Wi-Fi and a lot of smart features to the company's already great Braava robot mop so it can integrate with your advanced Roomba vacuum, and it's 40% off for Prime Day.
Read the review
Best e-reader overall
For Prime Day, save $90 on the Kindle Oasis, the best e-reader we've tested. With access to Amazon's vast library, it also gives you a display that's adjustable enough to let you read without fatigue in almost any light.
Read the review
Best budget e-reader
The Kindle Paperwhite gives you most of what the Oasis offers, with a smaller, simpler but still very readable display. With $40 in Prime Day savings on the 8MB model we tested, it's a great time to pick one up.
Read the review
The best smart exercise bike for scenic rides
The NordicTrack S22i bike's workouts are addictive and efficient, and we were truly transported by the travel rides. At 20% off for last year's model (which we tested and loved) it's a great deal on a high-quality indoor bike.
Read the review
Best budget gaming headset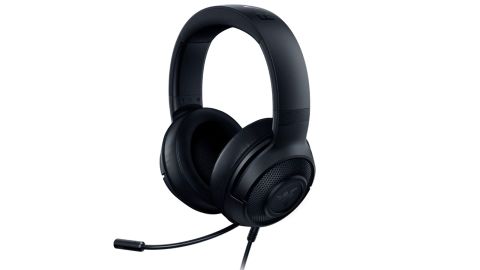 At 10% off, the Razer Kraken X is more affordable than ever, delivering some of the best comfort and sound quality of all the affordable wired headsets we tested. It also works well with nearly every platform, thanks to its versatile 3.5mm wired connection.
Read the review
A solid wireless gaming mouse
At 40% off for Prime Day, the Logitech G305 Lightspeed Wireless gaming mouse is full of features, including the company's Lightspeed wireless tech. There are four total colors available, six programmable buttons, a 1-millisecond report rate and max DPI of 12,000.
Read the review
A versatile and customizable gaming mouse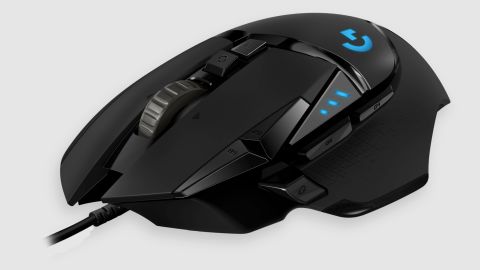 The G502 Hero is one of the most popular gaming mice, and for good reason. It's full of buttons — 11, to be exact — and comes with extra weights you can add or remove based on your preference, and it has a max DPI of 25,600.
Read the review
The premium portable external solid-state drive
The durable build (with protection from drops of 6.5 feet) is perfect for on-the-go use. For those searching for a top-of-the-line external hard drive, the SanDisk will not disappoint. And it's a lot more affordable for Prime Day at 50% off
Read the review
The best performing beard trimmer
The Wahl Lithium Ion+ provides a precise, efficient trim that can handle anything from a Jeremiah Johnson-caliber beard to carving precise lines on your neck and cheeks. It can't be rinsed, but it's perfect if you want a high-performance trim above all else.
Read the review
The best smart scale overall
The Wyze Smart Scale's accuracy, easy-to-read display and simple but useful app — not to mention its sleek design — make it your best option when searching for a smart scale, and at 25% off it is an even better deal.
Read the review
Best bidet attachment
If you're a bidet beginner and don't want to spend too much money, the Tushy Classic mounts under your existing toilet seat and gives you a comfortable stream with just enough adjustability. And it's now on sale for Prime Day.
Read the review
Best shower head overall
The Kohler Forte Shower Head's three spray settings are each incredibly different and equally successful. There's the drenching, full-coverage rain shower; the pulsating massage; and the "silk spray" setting that's basically a super-dense mist.
Read the review
The best alarm clock overall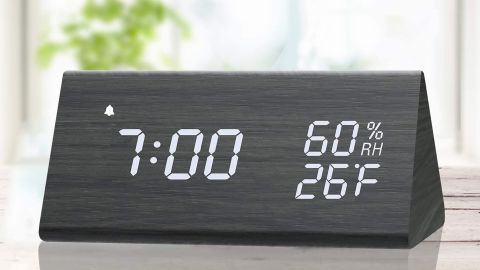 Wake up a little easier with a price cut on our favorite digital alarm clock. The Jall Wooden Digital Alarm Clock looks great and has everything you need in an alarm clock. It's simple to set, read and use, and can wake you dependably with multiple alarms.
Read the review
Best mini food processor
If you have a small kitchen or just need to chop herbs, chop nuts or make a few servings of salsa, this miniature KitchenAid has you covered. It has earned a permanent spot in our kitchen repertoire, and at 25% off for Prime Day you'll want one too.
Read the review
The best electric kettle overall
The Cuisinart CPK-17 PerfecTemp Cordless Electric Kettle has the best combination of features and performance of all the kettles we tested, and at 28% off its a great time to add an electric kettle to your kitchen.
Read the review
The best gooseneck electric kettle
If you're into tea or pour-over, Willow & Everett's Gooseneck Electric Kettle is a steal at 44% off for Prime Day. The best made gooseneck kettle we tested, it heats water in 6 minutes and is the only one in its price range with multiple temperature settings.
Read the review
The best restaurant-quality nonstick pan
The HexClad Hybrid Pan is a sturdy piece of cookware that blew the competition out of the kitchen during every one of our tests. With the 12-inch version available for Prime Day at the price of the 10-inch, it's time to upgrade.
Read the review
Best nonstick pan overall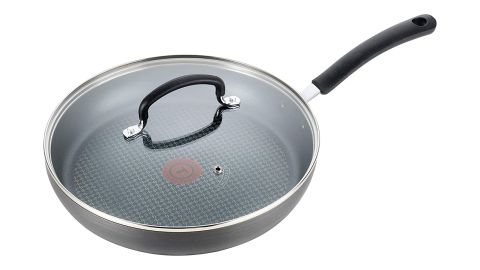 This pan's depth gives it multipurpose functionality: It cooks standard frying pan foods like eggs and meats, and its 2.5-inch sides are tall enough to prepare recipes you'd usually reserve for pots, such as rices and stews.
Read the review
Best knife set overall
We were impressed by the sturdy construction, comfort of use and reliable execution that came with each piece in this all-inclusive set. And it's now 30% off for Prime Day.
Read the review
Best overall grill brush
Save a few bucks on a summer grilling essential. The Kona BBQ Grill Brush features a durable, large stainless steel brush head that effectively and safely cleans your grill.
Read the review
Best budget juicer
Delicious results, an oversized chute, useful accessories and ease of cleaning make the NutriBullet Juicer Pro a strong choice if you're new to juicing or looking for value, and it's an even better deal at 25% off for Prime Day.
Read the review
A durable budget blender
We like that this under-$100 model has a durable 64-ounce Tritan jar, stainless steel blades, a 1,200-watt motor and presets of smoothie, shake or food chop, and manual settings of low, medium, high and pulse. It's also now on sale for an even lower price.
Read the review
Best budget electric pressure cooker
The most popular Instant Pot is simple, it's easy to use and maintain and — most importantly — it gives you good results at a low price. It's 18% off for Prime Day, so now's the time to add an Instant Pot to your kitchen.
Read the review
Best budget air fryer
If you don't need the bells and whistles of a higher-end model and your priority is hassle-free air frying, this affordable model could be just what you're looking for, and it's an even better deal for Prime Day at 20% off.
Read the review
Best Dutch oven overall
Lodge's 6-quart enameled Dutch oven is an even better deal at 15% off for Prime Day. It looks great, outperforms expensive competitors, cleans up easily and has large handles and a spatula-friendly shape, making it a breeze to move from oven to stovetop.
Read the review
The best gaming laptop overall
The Asus ROG Strix G15 Advantage Edition packs a great combination of performance, battery life and features into an attractive and highly customizable design — and Best Buy is knocking $400 off the already low price for all that power.
Read the review
Best low-profile mechanical keyboard overall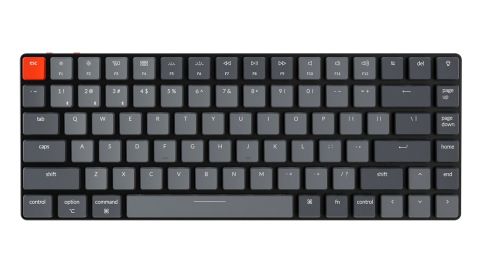 The comfortable, feature-packed, wireless, low-profile Keychron K3 Version 2 is a vast improvement in feel over membrane keyboards, fits into any desktop setup and is small enough to take along wherever you work.
Read the review
A more luxurious low-profile mechanical keyboard
With comfortable, high-quality keycaps and well-thought-out features, the NuPhy Air 75 is a great choice for the design-minded typist looking for a low-profile mechanical keyboard — and it's a solid deal at $20 off for Prime Day.
Read the review
A reliable choice for a Wi-Fi router
If you don't need Wi-Fi 6 (which we are recommending at this point for future-proofing, though not everyone has compatible devices yet), then the Google Nest Wi-Fi is a solid choice at more than 50% off today.
Read the review
The best outdoor LED light strips
If you're looking to create a colorful ambiance for outdoor entertaining look to Govee's Wi-Fi Outdoor Strip Lights, They're weather-resistant and easy to install and configure. And they're 20% off for Prime Day.
Read the review
The best performing luxury smart home lighting
Today you'll find Prime Day discounts of 30% or more on a great starter kit on the Philips Hue LED light strips. If you've been holding off on checking out the best-performing LED smart lighting, now's a great time to jump in.
Read the review
The best smart plug with Homekit
The compact Wemo Smart Plug With Thread offers easy setup, quick response and fast connections with Thread mesh networking. It's designed specifically to work with Apple HomeKit, making it the ideal smart plug for iPhone and iPad owners.
Read the review
The best smart thermostat
The Nest Learning Thermostat studies your habits and learns to control the temperature in your home automatically to suit your needs. These smarts, along with the simple interface, make it best in class — and it's 28% cheaper for Prime Day.
Read the review
The best Alexa smart thermostat
If you're on a budget and live in an Alexa household, the Amazon Smart Thermostat delivers excellent performance for its low price — and it's even more affordable for Prime Day at 30% off
Read the review
Best smart speaker overall
The fourth-gen Echo Dot pushes out a soundstage that's unmatched at its price point. Alexa is constantly getting smarter and giving you more control over your information as well. And it's 40% off for Prime Day
Read the review
Best budget smart speaker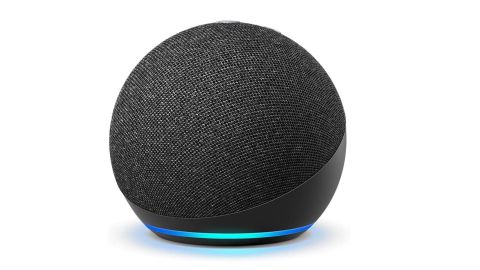 The fourth-gen Echo Dot folds pretty much everything we love about the Echo (save for a few elements) into a pint-size, wallet-friendly package. Get it on sale this Prime Day for half the original price.
Read the review
Best smartwatch overall
The Apple Watch Series 7 stretches the display to the edges. It's the fastest smartwatch we've tested and can track many activities while also sporting faster charging. It's the best smartwatch for your iPhone.
Read the review
The best budget smartwatch
The Apple Watch SE gets you most of the Apple Watch's great usability for an entry-level price. No always-on display, ECG or blood oxygen readings, but unless you need those its a solid value (and even better at 18% off for Prime Day).
Read the review
Best Android smartwatch
The Galaxy Watch 4 is the first watch to use Google's Wear OS instead of Tizen OS, with better access to Google's apps and services than any previous Galaxy Watch. Plus, the redesigned sensor makes the Watch 4 a more useful fitness tracker than ever.
Read the review
The best smart TV overall
At a steep discount (you can get a 65-inch for the price of a 55-inch) the TCL 6-Series gives you an easy-to-use Roku interface plus great picture quality and an immersive viewing experience with QLED and Mini LED backlighting.
Read the review
A solid TV that's big on Alexa smarts
The Amazon Fire TV Omni has excellent Alexa integration, succinct voice control and a bevy of smart features. It's a good choice if you are interested in smart TV features and Amazon content. And now it's 40% off on Prime Day.
Read the review
The best soundbar overall
The Streambar Pro isn't the absolute best sounding model we tested, but it is simple to use, will significantly improve your TV experience, and you'll have to spend more than double to get something more than nominally better. Even more the case at 17% off.
Read the review
Best wireless earbuds for Android users (and best wireless earbuds for calls)
At 40% off for Prime Day, Samsung's Galaxy Buds Pro offer up a ton of great software features that let Android users fine-tune the audio and customize the controls, and deliver some very solid noise cancellation.
Read the review
Best wireless earbuds for Apple users
Now 20% off for Prime Day, the Beats Fit Pro pack all of the AirPods Pro's key features into a more comfortable and sportier design, and they pair effortlessly with all Apple devices.
Read the review
Best budget earbuds overall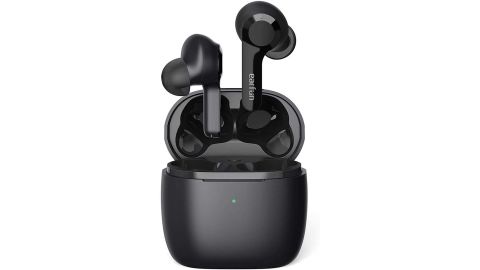 We'll make this really simple for you: If you want to spend less than $100 on wireless earbuds, you won't find a better pair than the EarFun Air. At 39% off their already low price, it's a no-brainer.
Read the review
Great sound on a budget
The EarFun Air Pro 2 wireless earbuds give supply good sound, great battery life and decent noise cancellation on a budget, and for Prime Day you can snag them for just $53.99 — the lowest price we've seen — by checking off the coupon box before purchasing.
Read the review
Best wireless video doorbell
The wireless Nest Doorbell is more than 30% off this Prime Day. A battery lets you install it anywhere, you get intelligent alerts without a subscription and it takes clear, crisp video so you can see your visitors and deliveries.
Read the review